HÄSHCUT
D.I.Y. Psychedelic band from France.
Häshcut is a French four-piece psychedelic band originating from Caen, Lower-Normandy. Composed by Paul Martin (bass, keyboards), Raphael Martin (vocals, guitar), Tiphaine Moreau (drums, percussion), and Xavier Müller (guitar, keyboards). Upon the release of their first album "Please Do It Yourself", they liked to describe themselves as "A mix-up between Black Sabbath and Pink Floyd". Häshcut was infuenced by noise-rock, kraut-rock, shoegaze or post-punk, though since 2013 the group performed semi-acoustic gigs and experiments with folk music and pop elements. Indeed their new record ГДЕ здесь стонердум? (pronounced Gde zdes' stoneurdum?), is a synthesis of this period. This release is a reinterpretation of theirs previous albums with more dynamic less saturated but still with tension and electricity. Häshcut like to say "We did a cover album of ourselves before someone else did it ." The quartet is already working on a next LP which will be psyche with various other influences (world music, industrial, surf...).
Follow @hashcut
News
Gigs
Upcomming Gigs
If you want to set up a show with us, feel free to contact us at: hashcut@gmail.com
Past Gigs - 2015 and 2016
26-02-16 CAEN @Bocal w/ Toby Driver, L'Oeillère, Çub
23-04-16 CHERBOURG @Juxtabar w/ The Orvalians
05-02-16 CAEN @Radio Bazarnaom
22-01-16 CAEN @Bocal w/Regarde Les Hommes Tomber, Misere Nobis
12-06-15 CAEN @El Camino PEPPER Rock Fest w/ Red Forest, Brain Pyramid, Loudzo
27-02-15 MALTOT @La maison du vélo
13-02-15 TULLE @Moulin de l'Official w/ Grand Terminal
12-02-15 AUBENAS @Le Grand Café Français
11-02-15 TOULON @NEO VINTAGE w/ HELL BOTCHO
10-02-15 MONTPELLIER @Up & Down
08-02-15 BORDEAUX @House Show w/ Alizon
07-02-15 NANTES @Le Café du Cinéma
06-02-15 SEGRÉ @Les Boissons Rouges
23-01-15 HEROUVILLE SAINT CLAIR @Bibliothèque
Audio
ГДЕ здесь стонердум?
released 07 October 2016 LP Release (500 copies) by Mexican Cut CD Release (500 copies) by Mexican Cut
Please Do It Yourself
released 07 October 2013 LP Release (500 copies) by Sieve & Sand Records, Guru Disques, Emergence Records, Dingleberry Records, Mexican Cut CDR Release (100 copies) by Mexican Cut
Demo
released 02 April 2011 First press CDR Release (100 copies) by Mexican Cut Second press CDR Release (100 copies) by Mexican Cut
Other Release
The Amazing Tape
released 17 May 2013 Tape Release (60 copies) by Gateau Blaster
#
released 6 Febuary 2014 CDR release (40 copies) by Mexican Cut
Covers
Merch
You can found CD / VINYL / T-SHIRT... here.
Photo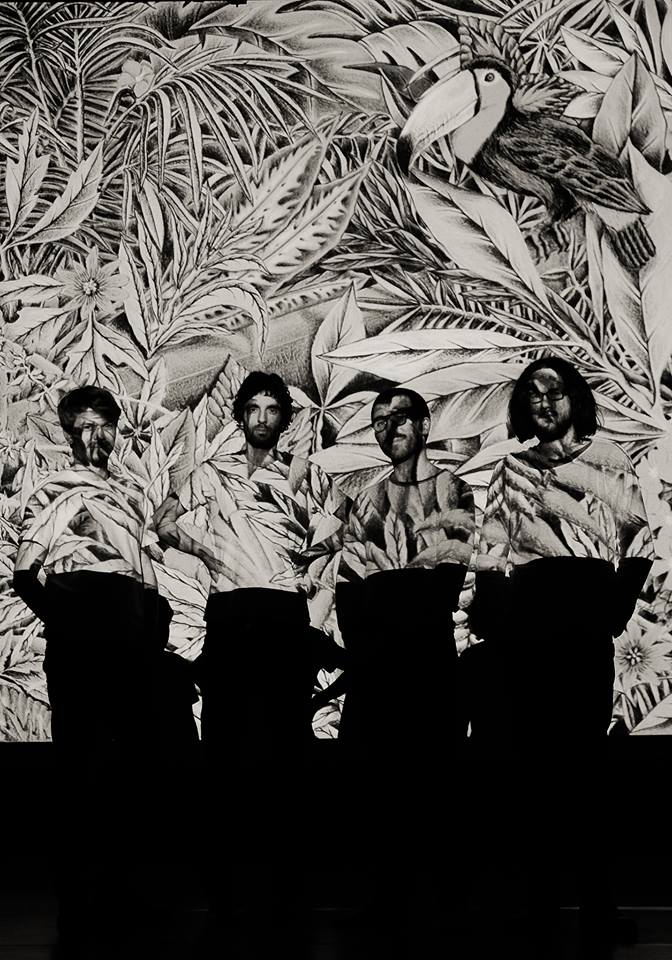 Press kit
Contact
Ask for promo materials, booking, send us feedbacks... hashcut@gmail.com
Find us on